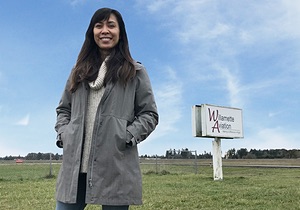 Get Your FAA Medical with Dr. Buenafe at Willamette Aviation!
The FAA has decided to allow pandemic Special Federal Aviation Regulations (SFARs) to expire as planned on Feb. 1. Because of this, extensions of medical certificates and flight reviews, which were established last April, are no longer in effect. The AOPA and other organizations asked the FAA to continue the SFARs. However, the FAA responded that the aviation system has improved since the earliest days of the pandemic. The FAA also noted that "further relief will be evaluated to ensure the highest levels of safety within the aviation system." For more information on the expired SFARs, please read this story on the AOPA website.

If you plan to update your FAA Medical Certificate this year, don't forget that FAA Designated Medical Examiner Janice Buenafe, M.D. offers flight medicals on the third Thursday and fourth Saturday of every month here at Willamette Aviation — her next office hours on our campus will be Feb. 18 and Feb. 27.

Also, please remember that pilots are required to complete an electronic 8500-8 prior to arriving for an appointment. To log in or register with MedXPress, visit medxpress.faa.gov. To learn more about FAA Medicals at Willamette Aviation, click here.
---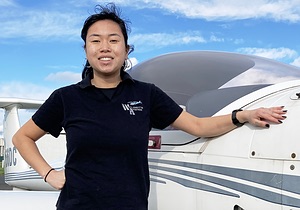 Kyleia Clements Joins Willamette Aviation CFI Team!
We are delighted to welcome Kyleia Clements to our CFI team this month! Kyleia will be a familiar face to many — she is a ground instructor at Willamette Aviation, in addition to working as one of our busy dispatchers. Kyleia grew up in Park City, Utah, and she was a competitive and professional figure skater for over 11 years. Her love of traveling drew her to aviation, and eventually to a Bachelor of Aviation Science degree from Utah Valley University. As an Advanced Ground Instructor (AGI), she's taught various aviation subjects at the collegiate level for Green River College, as well as our own ground school. Please be sure to say "Hi!" to Kyleia the next time you see her in the pilot's lounge or on the ramp.
---
We are sending you this newsletter because you have requested it or you currently are registered to receive messages from our online scheduling system. You can remove your email address from our list by clicking here. If you would like to update your email address, please visit our Newsletter Subscription Page on our website.

Willamette Aviation Service, LLC
23115 Airport Road NE
Aurora, Oregon 97002

---