They are a rare breed of men and women — FAA Certified Flight Instructors. And have no doubt, these are hardy souls who willingly allow novice pilots to fly them around day after day, in good weather and bad, enduring everything from awkward skids to back-of-the-curve approaches until their charges are seasoned enough to pass the requisite flight tests. At Willamette Aviation, our CFIs are among the best around: high-hour pilots who love teaching the art of the airplane. Come take an introductory flight to find out how challenging — and fun — flying can be.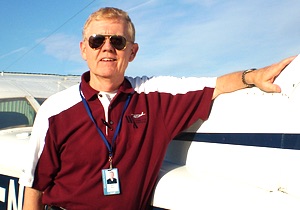 Willamette Aviation Chief Flight Instructor Stan Swan is a native Oregonian who discovered a love of flying while in his teens, leading him to serve as a Civil Air Patrol cadet throughout high school and most of his university career. After a tour in the Army, he learned to fly on the GI Bill, earning his Commercial, Instrument and CFI ratings. Stan then transitioned to the business world, rising to management positions in several local manufacturing companies, and after a long hiatus he has returned to flight instruction, his first love. Stan owns a Piper Comanche 260, which has provided him with most of his aviation experience. He always looks forward to introducing many new pilots to the world of aviation, while helping old pros become better and safer at what they do.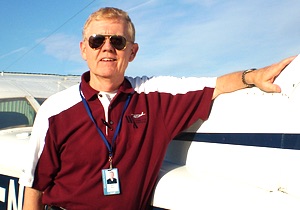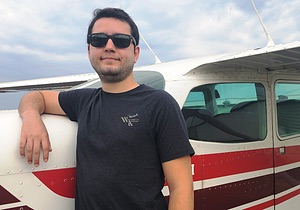 Juan Cammarata is originally from Venezuela, but he began his flying career as a student pilot in Daytona Beach. He earned his Commercial Certificate in just seven months and then returned to Venezuela to convert his FAA certification to an ICAO equivalent. Juan then enrolled at Embry-Riddle Aeronautical University in Florida, pursuing a bachelor's degree in Aeronautics. Transferring to Embry-Riddle's Portland campus, Juan adapted to using our local volcanoes as visual reference-points. "I was lucky to have found excellent flight instructors at the beginning of my aviation career," he says. "Since day one, I have known that a good pilot is a safe pilot, and that is one of the main things that I want to pass onto my students."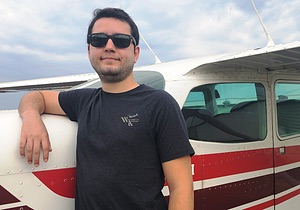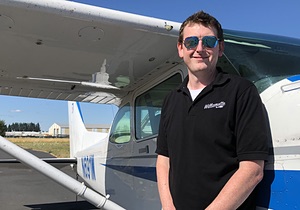 Jeff DeMeurers has loved airplanes and aviation for as long as he can remember. He grew up in Southern California, and it was while attending air shows at Edwards Air Force Base that he knew he was going to be a pilot. After moving to Oregon, Jeff earned his private certificate in 2015. The pandemic provided him a silver lining, as he decided to work full-time on additional ratings, earning his Instrument, Commercial and CFI in just one year. "I am incredibly fortunate," Jeff says. "I get to guide other aspiring pilots, and I can share the knowledge and experience I have accumulated throughout my journey."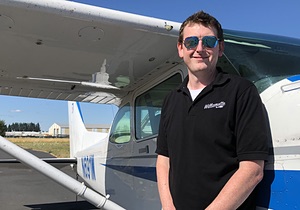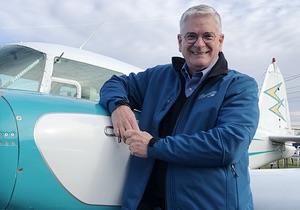 Bob Wood's life has followed three distinct paths: flying, teaching and acting. He became a Private Pilot in Seattle on his 17th birthday. He then obtained an Associate Degree in Air Traffic Control in 1971 and accepted a position as Flight Attendant with United Airlines in 1972. United taught him how to instruct, so he combined flying and teaching as a Flight Attendant Instructor. Having been "discovered" making announcements on a flight to LAX, Bob began an acting career. He auditioned in Hollywood, and he's honored to have portrayed Capt. Jason Dahl, the Captain of UA92, in the 2005 docudrama The Flight that Fought Back. Refocused on flying, Bob received his CFI certificate in 2007. He also holds Instrument and Multi-Engine instructor ratings, as well as an Airline Transport Pilot (ATP) certificate, and he became a Certified Cirrus Training Instructor in 2015.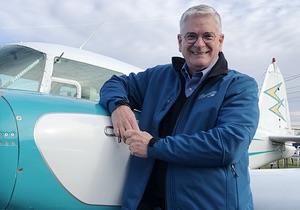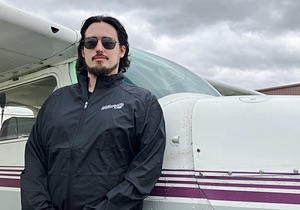 Matthew Mikesh was born and raised in the Portland area, and he first got a feel for airplanes when he was 10 years old and his dad showed him a few basic maneuvers in an ultralight. He credits his father as his inspiration to pursue aviation. Matthew served in the U.S. Air Force, doing operations intelligence for F-22 aircraft at Holloman AFB. He also worked directly with F-22 pilots and spent several weeks training in Air Force simulators. After he left the Air Force, Matthew enrolled in college and studied finance, but the pull of aviation proved difficult to overcome. He earned his multi-engine rating in Hillsboro, and then his CFI/CFII in Bend. "I'm excited to be back the air," Matthew says. "I'm also looking forward to working with others to help them achieve their aviation goals."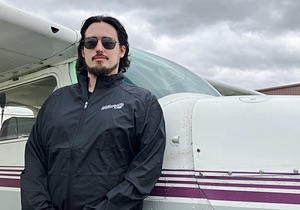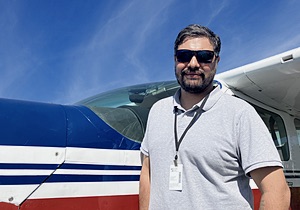 Luis Lemus was born in Mexico and raised in Southern California. He and his wife moved to Portland (her hometown), where they are raising their young son. Along with aviation, Luis' other great passion is fishing — and in fact, he decided to pursue aviation so that he would have the freedom to travel to different fishing spots and explore new areas. Luis previously worked as a flight instructor in Florida, where he shared his love of aviation with others and helped aspiring pilots improve their skills. "Throughout my life," Luis says, "I've been driven by a sense of adventure and a desire to explore the world around me. Whether it's reeling in a big catch out on the open water, or flying through the skies, I'm always seeking out new experiences and pushing myself to new heights."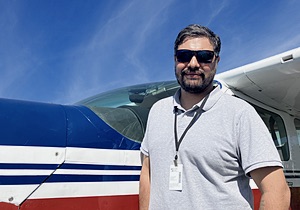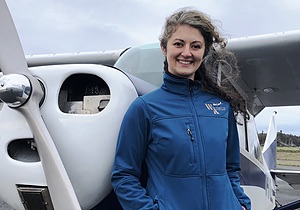 Catheline Leoni began her CFI career at Willamette Aviation and, after a three-year excursion flying cargo in DC-3s in Alaska, she is back to share the joys of tailwheel flying. Catheline's passion for DC-3s dates back to 2012, when she helped recreate a 1936 flight by legendary aviator Jean Batten from England to New Zealand in a fully restored 1942 DC-3. Catheline initially learned to fly in Ireland. After the DC-3 trip to New Zealand, she built time in a Piper Cub on grass strips throughout France. But fixed-wing aircraft weren't enough, so she joined the French military to fly helicopters, earning a commercial rotor-wing certificate in Europe along the way. Currently, aside from instructing in the tailwheel Champ at Willamette Aviation, Catheline is in training to fly the Boeing 767 for Atlas Air.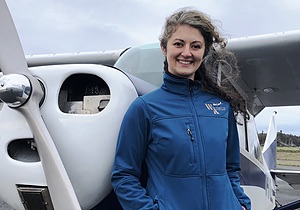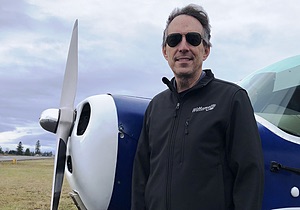 Brian Musson has been in love with flying for as long as he can remember. His childhood bedroom was a testament to the marketing team at NASA. Glider lessons in a Schweizer 2-33 provided the first entry to the thrill of flying an airplane solo. During college, a local flying club with a Cessna 152 and 172 was barely affordable, and he earned both his private pilot certificate and instrument rating. Brian kept aviation as a hobby while building a career as an engineer. He owned a Cessna 182 for many years, has shared ownership of a 172 and a Piper Cub, built an experimental aircraft (Van's RV-6A), and helped others build a kitfox and more RVs. His family tree includes many teachers, and Brian picked up the joy of teaching from them. He currently instructs in Willamette's twin engine Apache and the tailwheel Champ.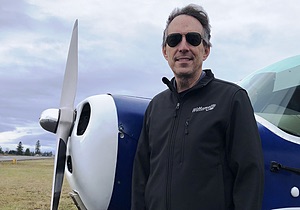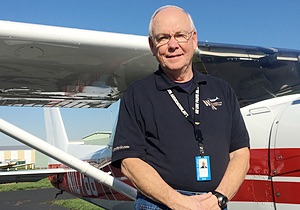 Ian McDonough, a Seattle native, began his aviation career as a pilot for the US Marine Corps flying OV-10 Broncos. After seven years as a Marine, he flew charter flights in California before being hired by his first major airline, Continental Airlines flying Boeing 727s. He then joined Mission Aviation Fellowship (MAF), spending five years flying in the jungles and mountains of Indonesian New Guinea. In 1989 Ian was hired by his second major airline and finished his career as a 737 Captain for Alaska Airlines. Ian now serves as a CFI to share the joy, enthusiasm, and challenges of an avocation that gave him an incredibly satisfying career.