They are a rare breed of men and women — FAA Certified Flight Instructors. And have no doubt, these are hardy souls who willingly allow novice pilots to fly them around day after day, in good weather and bad, enduring everything from awkward skids to back-of-the-curve approaches until their charges are seasoned enough to pass the requisite flight tests. At Willamette Aviation, our CFIs are among the best around: high-hour pilots who love teaching the art of the airplane. Come take an introductory flight to find out how challenging — and fun — flying can be.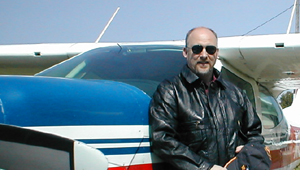 A native Californian who has lived in Oregon for nearly 30 years, Willamette Aviation Chief Flight Instructor Steve Thornton loves to teach because it allows him to share his love of flying with other pilots, be they first-time students or multi-rated aviators. Steve also says that teaching flying allows him to pursue every pilot's first goal — to always be better. Steve is an FAA Gold Seal Flight Instructor with more than 2,400 hours in the right seat as a CFI, and he holds six FAA ratings. Besides flying, he enjoys skiing, back-packing, and scuba-diving.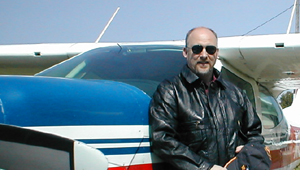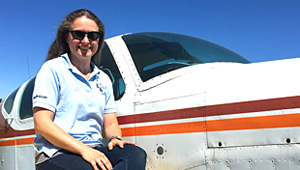 Assistant Chief Flight Instructor Katie Leonard started her flying career 20 years ago when her mom took her to Evergreen Field in Vancouver for a discovery flight. Right away, she was hooked. After earning her Private Pilot's license, she continued to build ratings and experience, becoming a CFI when she was just 21. Katie's flight career has been structured around education, working as a full-time flight instructor until 2010, and then joining Portland Community College, where she was the chair of the PCC Aviation Program. Now at Willamette Aviation, Katie pursues her love of flight by connecting with new students and pilots looking for a Flight Review or additional training. "Teaching people is my favorite part of flying," Katie says. "I love helping people achieve their goals."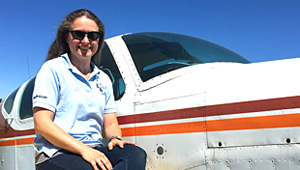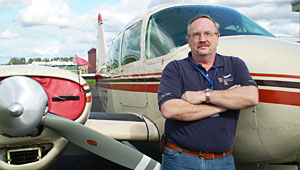 Dick Oman began his flying career in the 1970s, earning his private pilot certificate at Scappoose. However, it would be some time later that he would pursue his professional credentials as a CFI. Dick joined our team in 2003, soon after which he transitioned from our office manager to full-time instructor. Dick's favorite destinations in the Pacific Northwest include the San Juan Islands, and he has taken extended getaways in Alaska, the Carribean, and Africa — always with the hope of finding a small plane for a tour by air.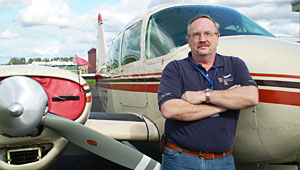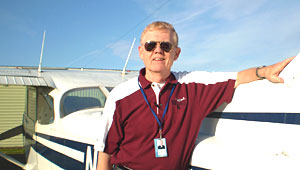 Stan Swan is a native Oregonian who discovered a love of flying while in his teens, leading him to serve as a Civil Air Patrol cadet throughout high school and most of his university career. After a tour in the Army, he learned to fly on the GI Bill, earning his Commercial, Instrument and CFI ratings. Stan then transitioned to the business world, rising to management positions in several local manufacturing companies, and after a long hiatus he has returned to flight instruction, his first love. Stan owns a Piper Comanche 260, which has provided him with most of his aviation experience. He always looks forward to introducing many new pilots to the world of aviation, while helping old pros become better and safer at what they do.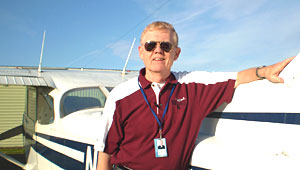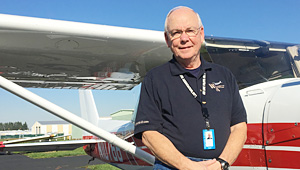 Ian McDonough, a Seattle native, began his aviation career as a pilot for the US Marine Corps flying OV-10 Broncos. After seven years as a Marine, he flew charter flights in California before being hired by his first major airline, Continental Airlines flying Boeing 727s. He then joined Mission Aviation Fellowship (MAF), spending five years flying in the jungles and mountains of Indonesian New Guinea. In 1989 Ian was hired by his second major airline and finished his career as a 737 Captain for Alaska Airlines. Ian now serves as a CFI to share the joy, enthusiasm, and challenges of an avocation that gave him an incredibly satisfying career.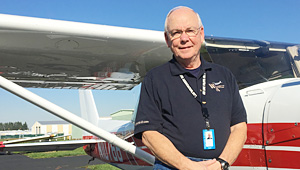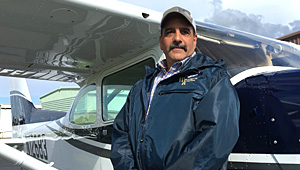 Ron Vandehey is a native Oregonian who enjoys all that Oregon has to offer: team roping, downhill skiing, hunting, fishing, and more. He's a firefighter by profession, but also a pilot who has had a passion for airplanes since childhood. Ron started flying in the 1980s, eventually earning multiple certificates and ratings. He took a short time away from aviation to raise a family. Now a CFII, Ron gets to fulfill a lifelong dream — teaching others how to fly.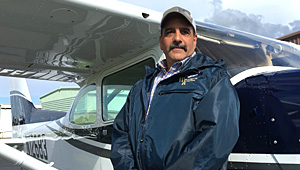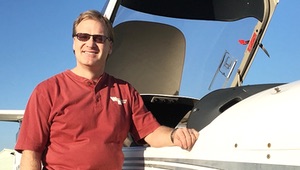 Peter Garner received a degree in computer science/physics from the University of Montana before his recent relocation to Portland. However, after six months of working with computers in a basement, he decided to return to his aviation career instead. Before joining Willamette Aviation, Peter worked as a flight instructor for seven years, then as a crop-duster pilot for two. He's also worked with ski patrol and in metal fabrication and welding. Now he has returned to the Portland area to continue with his preferred career as a flight instructor.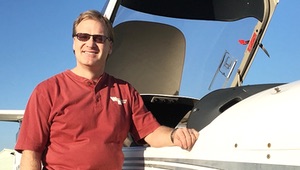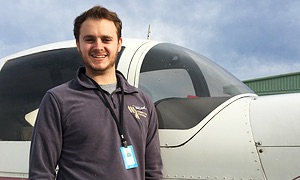 Josh Thomas has lived in Oregon for most of his life, and he knew from a young age that he wanted to become a pilot. After attending college for two years and deciding to take some time off, he packed a bag and started traveling the world. Nearly two years and 26 countries later, Josh decided it was time to pursue flight in earnest. Training five days a week, he earned his commercial pilot license in just eight months. And now, with a desire to share his love of flying and adventure, he's a CFI at Willamette Aviation with an eye on the airlines in the not-too-distant future.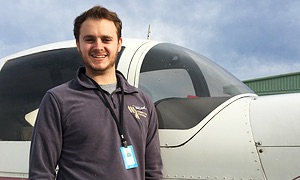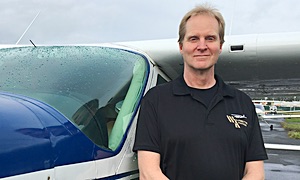 John Huntsman started his flying career in Walla Walla in 1985, working and teaching his way to CFI, CFII, MEI and ATP ratings. John has flown cargo planes for Ameriflight and Sports-Air Travel, piloting Chieftains, C-402s, Beech 99s, Piper Lances, and other aircraft. His dad even had a Citabria (tailwheel), so John spent hundreds of hours in it, including aerobatics. He also loves to fly floatplanes. When not in the sky, John's hobbies include music, fishing, and boating, and he loves dogs! He'd be happy to work with you on your Private Pilot certificate, instrument rating, or any other aviation goals.