They are a rare breed of men and women — FAA Certified Flight Instructors. And have no doubt, these are hardy souls who willingly allow novice pilots to fly them around day after day, in good weather and bad, enduring everything from awkward skids to back-of-the-curve approaches until their charges are seasoned enough to pass the requisite flight tests. At Willamette Aviation, our CFIs are among the best around, high-hour pilots who love teaching the art of the airplane. Come take an introductory flight to find out how challenging — and fun — flying can be.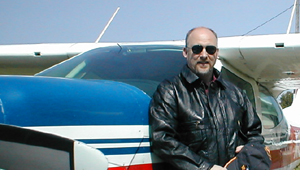 A native Californian who has lived in Oregon for nearly 20 years, Willamette Aviation Chief Flight Instructor Steve Thornton loves to teach because it allows him to share his love of flying with other pilots, be they first-time students or multi-rated aviators. Steve also says that teaching flying allows him to pursue every pilot's first goal — to always be better. Steve is an FAA Gold Seal Flight Instructor with more than 2,400 hours in the right seat as a CFI, and he holds six FAA ratings. Besides flying, he enjoys skiing, back-packing, and scuba-diving. But flying remains his life's passion. His favorite place to get some altitude? Over the San Juan Islands in the spring and summer.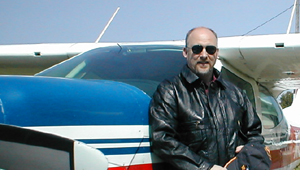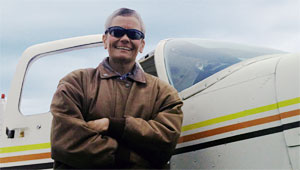 Sylvia Manning earned her Private Pilot ticket in 1983, flying her dad's Cherokee 140. After taking a break from flying, she regained her currency in 1993 and picked up her CFI in 2005. With more than 800 hours of instruction time, she loves teaching people how to fly. "It's wonderful being able to guide people through a process," she says, "to see them solo, and to get their certificate." Besides instructing, Sylvia is a member of the Ninety-Nines, and she placed second in the 2008 Palms-to-Pines air race. She's also an avid outdoorswoman with a love of fly-fishing, hiking, and cross-country skiing.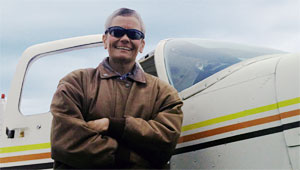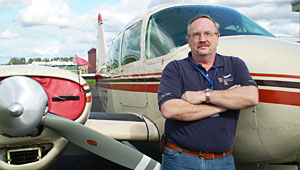 Dick Oman began his flying career in the 1970s, earning his private pilot certificate at Scappoose. However, it would be some time later that he would pursue his professional credentials as a CFI. Dick joined our team in 2003, soon after which he transitioned from our office manager to full-time instructor. Dick's favorite destinations in the Pacific Northwest include the San Juan Islands, and he has taken extended getaways in Alaska, the Carribean, and Africa — always with the hope of finding a small plane for a tour by air.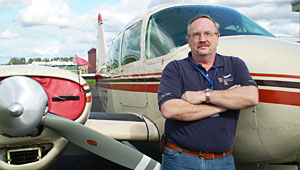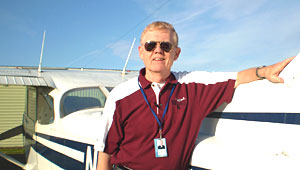 Stan Swan is a native Oregonian who discovered a love of flying while in his teens, leading him to serve as a Civil Air Patrol cadet throughout high school and most of his university career. After a tour in the Army, he learned to fly on the GI Bill, earning his Commercial, Instrument and CFI ratings. Stan then transitioned to the business world, rising to management positions in several local manufacturing companies, and after a long hiatus he has returned to flight instruction, his first love. Stan owns a Piper Comanche 260, which has provided him with most of his aviation experience. He always looks forward to introducing many new pilots to the world of aviation, while helping old pros become better and safer at what they do.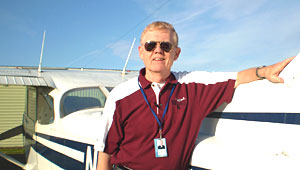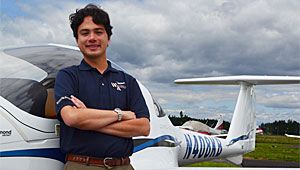 Jordan Quiogue first thought he wanted to fly an airplane when he was just a preschooler and rode along with his father in a Cessna 172. Today, he thinks he always was destined to be pilot. Jordan started flying at Willamette Aviation in 2013, and he joined a very small club of customers who completed checkouts in every aircraft in the fleet. Jordan earned his CFI in 2016 and is delighted to finally be a professional pilot. "The best part of being a flight instructor," he says, "is sharing the great adventure of aviation with others."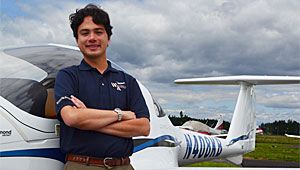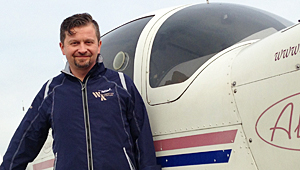 Tim Sisk has an early memory of looking into the sky at a plane flying overhead and knowing that he wanted to do that someday as well. From a young age, aviation has played a primary role in his life. Whether flying sick folks to hospitals in Africa in a Cessna 206, making a pinnacle landing along the coastal mountains in a helicopter, or simply watching the crowds gather to take a closeup look at the DC-3 he just landed at a local airshow, Tim loves the wonder and imagination that aviation sparks in the hearts and minds of those it touches. Tim is also an A&P and avionics technician, and he strives to incorporate his multi-disciplinary knowledge into every flight he takes with his students.