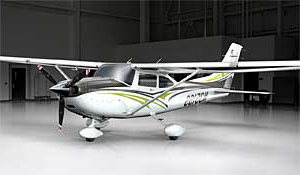 If you are an aircraft owner, you know that the proper care and maintenance of your airplane is serious business. Your aircraft must be examined once every calendar year by an Airframe & Powerplant technician with Inspection Authorization before it can be returned to service. Every aircraft owner wants this process to go as smoothly as possible. At Willamette Aviation, our Maintenance Team wants to have your aircraft ready to fly when you need it, and with your complete involvement in every step of the process.
At Willamette Aviation, you can expect:
Expert knowledge of piston singles and light twin aircraft
Up-front pricing
Up-to-the-minute Airworthiness Directives from our database service
A full-service aviation campus with Pilot Shop and transient parking
A dedication to customer service
Jeff Reed, A&P/IA, is the Maintenance Manager at Willamette Aviation, acting as an FAA Authorized Inspector for 15 years. He's also a lifelong aircraft mechanic who has a passion for airplanes, and for making sure they meet all airworthiness requirements before they return to service.
Please browse this website to learn more about our up-front pricing, as well as our Pre-Purchase Inspection service. We are centrally located in the northern Willamette Valley, ideal for servicing aircraft based in the Portland Metro and Salem areas, as well as all points in between. We hope to see you soon!

David F. Waggoner
Willamette Aviation Service, LLC
shop@willametteair.com