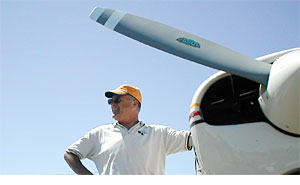 Willamette Aviation Service, LLC is a Fixed Based Operator (FBO) providing services to the General Aviation community. We are located at the Aurora State Airport in Aurora, Oregon, about 20 miles south of downtown Portland, Oregon.
Our goal is to meet the needs of the General Aviation community and provide exceptional customer service. Founded in 1996, our company offers a variety of services, including FAA-regulated flight training, pilot supplies, aircraft fuel (24-hour self-serve 100LL), aviation maintenance, and aircraft rental.
This website includes information on:
Aircraft rental Discovery flights Flight training programs (Private Pilot, Instrument Rating, Commercial Pilot, Multi-Engine, CFI, & CFII) Ground school classes Our Redbird FMX and Flight Lab flight simulators Our FAA Certified Flight Instructors Aviation fuel (24-hour self-serve 100LL) Aircraft maintenance FAA Medical Certificates Our monthly e-mail newsletters Aurora State Airport (UAO) Our pilot shop Useful Web links Contact information and driving directions
Click on over to our Flight Deck to find:
Current weather conditions at Aurora State Airport Northwest weather observations and forecasts Preflight checklists Flight planning resources In-flight resources
Everyone is also invited to sign up for our free email newsletter. To be added to our list, simply use our handy online form, which you can also use to update your email address in our system or remove yourself from the list. All removal requests will be honored, and we will never share your email or use it for anything other than the newsletter. That's a promise.
Please contact us if you have any questions by calling (503) 678-2252, or e-mail info@willametteair.com. If you're in the area, feel free to drop by.

David F. Waggoner
Willamette Aviation Service, LLC
dave@willametteair.com